Hello --
Welcome to Issue
#221
 of the
Social Work E-News!
Thank you for subscribing to receive this email newsletter, which is brought to you by the publisher of
The New Social Worker
magazine,
SocialWorker.com
,
SocialWorkJobBank.com
, and other social work publications.
Our
Social Work Month Project 2019
is complete, and I want to thank you for celebrating with us. Our focus this year was on the six core values of the social work profession - service, social justice, dignity and worth of the person, the importance of human relationships, integrity, and competence (from the NASW
Code of Ethics)
. Please visit the
Social Work Month 2019 page
to read the published works on this important topic.
The New Social Worker website
is a great place to find a variety of new and archived articles on job search, social work careers, practice, ethics, and more issues for new grads.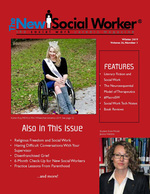 Our Spring/Summer issue is in the works and will be available very soon! IN THE MEANTIME
... Our
Winter issue is out!
Read articles from the Winter issue at
http://www.socialworker.com
.
Here's a

quick link

for immediate download of the PDF edition for Winter 2019:
Highlights: religious freedom and social work ethics, Ms. Wheelchair America (a social worker), disenfranchised grief, difficult conversations, and more. See listing below (after the "Featured Excerpt").
---
Have you subscribed to our mailing lists? You can go to
http://www.socialworker.com/Subscribe_to_The_New_Social_Worker
and
subscribe (free)
to receive an email reminder and table of contents of each issue of
The New Social Worker
magazine when it is available. If you are a subscriber to the E-News (which you are reading now), this does NOT mean that you are automatically subscribed to
The New Social Worker
magazine.
They are two different publications.
Are you one of our

175,000

+

fans on Facebook? Connect with us—we love connecting with you!
Until next time,
Linda Grobman, ACSW, LSW
Publisher/Editor
THE NEW SOCIAL WORKER®
Networking:
April marks several observances, including but not limited to:
Sexual Assault Awareness Month
National Poetry Month
Autism Awareness Month
National Child Abuse Prevention Month
National Youth Violence Prevention Week (April 8-12)
and more.
ProtoCall Crisis and Access Counselor
Work From Home Hiring in Arizona, Michigan, New Mexico, Washington, and Oregon
ProtoCall is a resilient team that works around the clock to provide immediate help for those in crisis. We are hiring fully remote Counselors and Social Workers. If you have a Master's degree and are licensed or registered with your state board, we are interested in discussing this opportunity with you.
What does an average day look like for a Crisis and Access Counselor?
You will receive calls from people reaching out in a time of crisis who need to know that there is a compassionate professional on the other end of the line who wants to help. Your clinical skills and training will prepare you to work with people in real despair, you'll answer questions, make referrals, and help get people set up with a better plan. You'll help people feel heard and supported. You'll offer hope to many.  You'll even help save lives.  And you'll do this for people from all over the country, of all ages, races, and ethnicities, all in a single day.
---
Would you like to work for a company that cares?
Challenge Unlimited/Residential Options is looking for a Director of Residential Services. Apply online at jobscu.org
---
Find jobs
for new grads and experienced social work practitioners at
http://www.socialworkjobbank.com
, THE NEW SOCIAL WORKER's online job board and career center.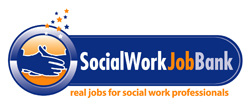 If you or your agency are
hiring social workers,
don't forget to post your jobs on SocialWorkJobBank.com. Please check the SocialWorkJobBank
"products/pricing" page
for job posting options and SPECIAL offers. 
Job seeker services are FREE—including searching
current job openings
, posting your confidential résumé/profile, and receiving email job alerts. Please let employers know that you saw their listings in the SOCIAL WORK E-NEWS and at SocialWorkJobBank.com.
"Shoplifters" - When Love Lives Amidst Ethical and Moral Violation (Film Review)

Editor's Note: This excerpt is from THE NEW SOCIAL WORKER's website.

Read the complete article at:
by SaraKay Smullens, MSW, LCSW, DCSW

     In Shoplifters, the Japanese director Hirokazu Kore-eda provides a social work audience with echoes of the heartbreak we face with our clients day in and day out: the toll of poverty, hopelessness, with lack of empathy from so many; the suffering and vulnerability of children and their deep longing for love; the inhumanity of a dense inner-city existence; bureaucratic arrogance and callousness. He also points to the frightening underbelly of human existence when nothing is as it first seems (or how people portray it); how lack of control over both events and personal instincts plays a major role in each life; the ultimate cost of dark secrets; the power of love; and how even in the tiniest slivers, love can make endurance possible.
     In this film, gentle and understated, yet throbbing with intensity, Hirokazu Kore-eda examines what constitutes a family: Does family consist only of blood relatives? What emotions and choices offer sustenance? What counteracts hope and a feeling of belonging? What role does manipulation, betrayal, and cruelty play? What is the impact of inconsistencies and contradictions? In this complex focus, viewer emotions are in constant flux as a dark mystery slowly unfolds, bringing its painful truths. What you see initially in Shoplifters is surely not what you get! All of the Shibata family members have unsettling, disturbing components to their lives, having an impact on others. 
     (Please note: the following introductions of family members and some of their activities is for framing only. I will not reveal the film's intricate, unfolding, startling development.)
     In the initial moments of Shoplifters, we are introduced to a unifying Shibata family business - father and son steal food and household necessities, using quirky hand motions to coordinate and signal proper timing for the grab and hide. At first glance, they seem to steal only to care for basic human needs of their family, which seems to include a middle-aged husband and wife, Osamu (Lily Franky) and Noboya (Sakura Ando); their son Shota (Kairi Jyo); a daughter (or perhaps Osamu's younger sister), Aki (Mayu Matsuoka); and a grandmother, Hatsue (Kirin Kiki, the beloved character actor in her final film before death).
Read the rest of this article at:
Here are articles from the Winter 2019 issue:
Student Role Model - Jessica Watkins (in PDF format only)
How Literary Fiction Helps Us Become Better Social Workers (in PDF format only)
Practice Lessons Learned From Parenthood (in PDF format only)
For the full Table of Contents and full text of all articles in this issue, please
download the PDF.
Write for THE NEW SOCIAL WORKER
I am seeking a limited number of articles for THE NEW SOCIAL WORKER website and magazine. Is there an issue that you are passionate about that corresponds with an upcoming "awareness" month, week, or day; holiday; or time of year/season? This is a good way to identify a topic for a timely article for our website.
For the magazine, we are seeking articles on social work career development and field placement issues.
Our style is conversational and educational, and web articles typically run 500-750 words. Feature articles typically run 1,250-1,500 words. We want positive articles that social workers can use to help them advance in their careers.
I also welcome submissions of poetry, photographs, illustrations, artwork, videos, audio, and other creative work depicting social work and related topics.
Submit articles to Linda Grobman with a subject line that says "Submission—(insert title or topic of submission)." Attach your submission as a Word file. Please include in this file: title of submission, your name as you want it to appear with your article, body of your submission, a brief bio about yourself.  I will then review your submission and let you know if I need anything else and/or whether it is accepted for publication.
Please email
Linda Grobman
with ideas for longer (1,250-1,500 words) "feature articles" for
THE NEW SOCIAL WORKER
magazine.
Thank you!
The A-to-Z Self-Care Handbook for Social Workers and Other Helping Professionals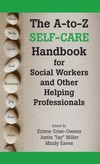 The A-to-Z format in this book provides 26 practical strategies for your personal self-care plan. Learn how to make a SMART plan and keep yourself accountable. Easy to read and essential for any social worker or helping professional.
---
BEDTIME READING/GIFTS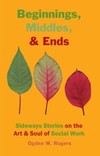 BEGINNINGS, MIDDLES, & ENDS: SIDEWAYS STORIES ON THE ART & SOUL OF SOCIAL WORK
With just the right blend of humor and candor, each of these stories contains nuggets of wisdom that you will not find in a traditional textbook. They capture the essence and the art and soul of social work.
---

Now in Paperback and Hardcover: ON CLINICAL SOCIAL WORK: MEDITATIONS AND TRUTHS FROM THE FIELD
is Dr. Danna Bodenheimer's NEWEST book.

The beautiful, full-color book - now in paperback and hardcover - makes a meaningful gift for you, a student, or a colleague. It is

available

 

now

at Amazon and Barnes and Noble (and other bookstores, too).
Jonathan Singer of the Social Work Podcast wrote the foreword to this book, and he said, "Danna pays attention to life's details with a psychotherapist's insight and writes about them with the passion of a slam poet. She speaks to the soul of social work and inspires us to think about more than just social work."
Jonathan B. Singer, Ph.D., LCSW, Associate Professor, Loyola University Chicago, Founder and host, Social Work Podcast
---
White Hat Communications, publisher of THE NEW SOCIAL WORKER magazine and the Social Work E-News, has published several
books about social work
. These books make great gifts (for graduation, holidays, or other occasions) for yourself, or for your friends, students, and colleagues in social work!
HOW TO ORDER
All of our books are available through our secure online store at:
Most of our publications are available at
Amazon.com
. (Some are available in Kindle format, as well as print.)
Many of our books are also available as ebooks at
VitalSource
.
---
IN THIS ISSUE
Editor's Eye
This Month

Job Corner/Current Job Openings

Have something to share?

Reminders

NEWSLETTER NECESSITIES
You have subscribed to receive this free newsletter.
To unsubscribe, follow the "unsubscribe" link at the bottom of this newsletter. To change the address for your subscription, please use the "change email address" link at the bottom of this newsletter.

ABOUT THIS NEWSLETTER
THE NEW SOCIAL WORKER® SOCIAL WORK E-NEWS is published by:
White Hat Communications (publisher of THE NEW SOCIAL WORKER® magazine and THE NEW SOCIAL WORKER® ONLINE)
Harrisburg, PA 17110-0390
Advertising: To place a job listing, sponsor this newsletter, place a banner ad on our website, or advertise in THE NEW SOCIAL WORKER magazine, email lindagrobman@socialworker.com for rates and further information.
News: Please send brief social work-related news items to lindagrobman@socialworker.com for consideration.
PRIVACY
Your subscription email address will only be used to deliver this e-newsletter and to occasionally inform you of updates from its publisher. Your email address will not be given to anyone else or used for any other purpose as a result of your subscription to this newsletter.
Copyright 2019 White Hat Communications. All rights reserved. Permission is granted to forward this entire newsletter, with all information intact, by email to social work colleagues, students, and others interested in social work, for personal use only. You may also print out this newsletter for personal use. All other uses of this material require permission from the publisher at: lindagrobman@socialworker.com