Hello --
Welcome to Issue
#226
of the
Social Work E-News!
Thank you for subscribing to receive this email newsletter, which is brought to you by the publisher of
The New Social Worker
magazine,
SocialWorker.com
,
SocialWorkJobBank.com
, and other social work publications.
The New Social Worker website
is a great place to find a variety of new and archived articles on job search, social work careers, practice, ethics, technology, and more issues for new grads, as well as seasoned social work professionals.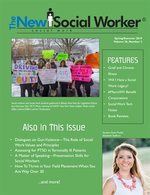 Here's a

quick link

for immediate download of the PDF edition for Spring/Summer 2019:
Highlights: gun violence dialogue and social work values, social work and autoimmune disease, your social work legacy, assessing for PTSD in terminally ill patients, loss and chronic illness, the technology monster, and more. See listing below (after the "Featured Excerpt").
We have also published articles by our columnists and others throughout the summer! See listings below of the most recent articles.
---
Have you subscribed to our mailing lists? You can go to
http://www.socialworker.com/Subscribe_to_The_New_Social_Worker
and
subscribe (free)
to receive an email reminder and table of contents of each issue of
The New Social Worker
magazine when it is available. If you are a subscriber to the E-News (which you are reading now), this does NOT mean that you are automatically subscribed to
The New Social Worker
magazine.
They are two different publications.
Are you one of our

178,800

+

fans on

Facebook

? Connect with us—we love connecting with you!
Until next time,
Linda Grobman, ACSW, LSW
Publisher/Editor
THE NEW SOCIAL WORKER®
September marks several observances, including but not limited to:
Healthy Aging Month
National Recovery Month
National Suicide Prevention Month
National Suicide Prevention Week (this week - September 8-14)
Job Corner/Current Job Openings
Council on Aging of Southwestern Ohio is looking for full-time Care Managers and part-time (24 hours per week) Assessors who have a passion for working with the elderly and/or the disabled population. We are interested in those who have recently graduated to those with multiple years of experience. These positions require good computer skills, Microsoft Outlook email and scheduling knowledge, and the ability to innovate and adapt to change. Our mission is to "enhance lives by assisting people to remain independent through a range of quality services." We offer an engaging environment, awesome training (many trainings offer CEUs), great benefits, and the opportunity to work from home. Please visit our website www.help4seniors.org to apply.
---
SpringHealth Behavioral Health is expanding and looking for passionate social workers with ABA experience to join our teams in GA, KY, IN, and VA! Our clinicians meet the unique needs of adults and youth with ASD, IDD, and mental illness. If you're passionate about helping others live their best lives, we would love to talk to you!
Call us at (502) 424-2830 or email your resume to:
---
Find jobs
for new grads and experienced social work practitioners at
http://www.socialworkjobbank.com
, THE NEW SOCIAL WORKER's online job board and career center.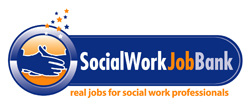 If you or your agency are
hiring social workers,
don't forget to post your jobs on SocialWorkJobBank.com. Please check the SocialWorkJobBank
"products/pricing" page
for job posting options and SPECIAL offers. 
Job seeker services are FREE—including searching
current job openings
, posting your confidential résumé/profile, and receiving email job alerts. Please let employers know that you saw their listings in the SOCIAL WORK E-NEWS and at SocialWorkJobBank.com.
Assessing Autism Spectrum Disorders - Suicide Risk Factors and Warning Signs

Editor's Note: This excerpt is from THE NEW SOCIAL WORKER's collaboration with American Association of Suicidology for Suicide Prevention Week/Month. Read the complete article at:
by Lisa Morgan, M.Ed., CAS
(Editor's note: Thank you to the American Association of Suicidology for collaborating with us on this article.)
Suicide is the second leading cause of premature death for autistic people who do not have a learning disability, yet there is little research as to why. 
There have been studies showing autistic adults have a higher rate of suicide than the general population. Also, the diagnosis of an autism spectrum disorder (ASD) or autistic traits are independent risk factors of suicidality (Cassidy, Bradley, Shaw, & Baron-Cohen, 2018).  
ASD is a complex neurodevelopmental condition that includes challenges in areas such as social communication, limited interests, and repetitive behaviors. Although there are many more characteristics of ASD, social communication is what autistic people struggle with most when it comes to issues of suicide.
There are two aspects of social communication that have been found to be unique risk factors of suicidality: camouflaging and unmet needs (Cassidy et. al., 2018). Camouflaging is a strategy used among autistic people to mask their autism so they look and act like everyone else. The reason autistic people camouflage is to fit in. The cost of camouflaging is exhaustion, lack of support, and feeling as if you have to hide your true self to be accepted. Although camouflaging does help people with an ASD to socialize, it leads to the profound loneliness of not belonging, because no one really gets to know the person.
Read the rest of this article at:
Selected articles from the Spring/Summer 2019 issue:
For the full Table of Contents and full text of all articles in this issue, please
download the PDF.
Recent Web-Exclusive Articles
New in Self-Care Summer:
#MacroSW Twitter Chats Are Back!

#MacroSW is a collaboration of social workers, organizations, social work schools, and individuals working to promote macro social work practice. Macro social work practice focuses on changing larger systems, such as communities and organizations. It encompasses a broad spectrum of actions and ideas, ranging from community organizing and education to legislative advocacy and policy analysis.
#MacroSW Twitter chats are held weekly on Twitter every Thursday at 9 p.m. Eastern (6 p.m. Pacific).
For a list of chat partners, macro social work resources, or FAQs and information about how to participate in the #MacroSW chat, go to:
http://macrosw.com
---
Call for Proposals - Social Work Distance Education (SWDE) Conference
The CALL FOR PROPOSALS for the 6th Annual Social Work Distance Education Conference, held on April 15-17, 2020, in San Antonio, TX, is now open.
Submission deadline is 10/31/19.
---
Write for THE NEW SOCIAL WORKER
I am seeking a limited number of articles for THE NEW SOCIAL WORKER website and magazine. Is there an issue that you are passionate about that corresponds with an upcoming "awareness" month, week, or day; holiday; or time of year/season? This is a good way to identify a topic for a timely article for our website.
For the magazine, we are seeking articles on social work career development, field placement issues, and fields of practice.
Our style is conversational and educational, and web articles typically run 500-750 words. Feature articles typically run 1,250-1,500 words. We want positive articles that social workers can use to help them advance in their careers.
I also welcome submissions of poetry, photographs, illustrations, artwork, videos, audio, and other creative work depicting social work and related topics.
Submit articles to Linda Grobman with a subject line that says "Submission—(insert title or topic of submission)." Attach your submission as a Word file. Please include in this file: title of submission, your name as you want it to appear with your article, body of your submission, a brief bio about yourself.  I will then review your submission and let you know if I need anything else and/or whether it is accepted for publication.
Please email
Linda Grobman
with ideas for longer (1,250-1,500 words) "feature articles" for
THE NEW SOCIAL WORKER
magazine.
Thank you!
Days in the Lives of Social Workers: 62 Professionals Tell "Real-Life" Stories From Social Work Practice (5th Edition)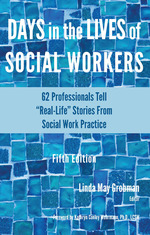 Spend a day with social workers in 62 different settings, and learn about the many career paths available to you. Did you ever wish you could tag along with a professional in your chosen field, just for a day? DAYS IN THE LIVES OF SOCIAL WORKERS allows you to take a firsthand, close-up look at the real-life days of 62 professional social workers as they share their stories. Join them on their journeys, and learn about the rewards and challenges they face.
"While the broadness of social work is what brings many people into the profession, at times it can be overwhelming. Fortunately, we have Linda May Grobman to help social workers navigate their careers through the eyes of those with real life experience. The 5th edition of Days in the Lives of Social Workers includes traditional and non-traditional career paths that offer a practical and realistic snapshot of the diverse fields of social work. An added bonus is the updated list of professional organizations, web resources, and social media, blogs and podcasts. This is a must have for social workers at any stage in their career!"
Jennifer Luna, MSSW
Director, Dinitto Career Center
The University of Texas at Austin, Steve Hicks School of Social Work
---
The A-to-Z Self-Care Handbook for Social Workers and Other Helping Professionals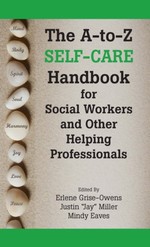 The A-to-Z format in this book provides 26 practical strategies for your personal self-care plan. Learn how to make a SMART plan and keep yourself accountable. Easy to read and essential for any social worker or helping professional.
---
BEDTIME READING/GIFTS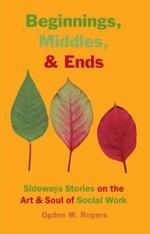 BEGINNINGS, MIDDLES, & ENDS: SIDEWAYS STORIES ON THE ART & SOUL OF SOCIAL WORK
With just the right blend of humor and candor, each of these stories contains nuggets of wisdom that you will not find in a traditional textbook. They capture the essence and the art and soul of social work.
---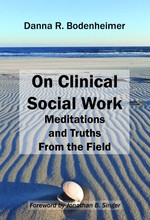 Now in Paperback and Hardcover: ON CLINICAL SOCIAL WORK: MEDITATIONS AND TRUTHS FROM THE FIELD
is Dr. Danna Bodenheimer's NEWEST book.

The beautiful, full-color book - now in paperback and hardcover - makes a meaningful gift for you, a student, or a colleague. It is

available

 

now

at Amazon and Barnes and Noble (and other bookstores, too).
Jonathan Singer of the Social Work Podcast wrote the foreword to this book, and he said, "Danna pays attention to life's details with a psychotherapist's insight and writes about them with the passion of a slam poet. She speaks to the soul of social work and inspires us to think about more than just social work."
Jonathan B. Singer, Ph.D., LCSW, Associate Professor, Loyola University Chicago, Founder and host, Social Work Podcast
---
White Hat Communications, publisher of THE NEW SOCIAL WORKER magazine and the Social Work E-News, has published several
books about social work
. These books make great gifts (for graduation, holidays, or other occasions) for yourself, or for your friends, students, and colleagues in social work!
HOW TO ORDER
Our books are available through our secure online store at:
Most of our publications are available at
Amazon.com
and other bookstores. (Some are available in Kindle format, as well as print.)
Many of our books are also available as ebooks at
VitalSource
.
---
Quick Link: Spring/Summer 2019

IN THIS ISSUE
Editor's Eye
This Month

Job Corner/Current Job Openings

Featured Excerpt

News & Resources

Reminders

NEWSLETTER NECESSITIES
You have subscribed to receive this free newsletter.
To unsubscribe, follow the "unsubscribe" link at the bottom of this newsletter. To change the address for your subscription, please use the "change email address" link at the bottom of this newsletter.

ABOUT THIS NEWSLETTER
THE NEW SOCIAL WORKER® SOCIAL WORK E-NEWS is published by:
White Hat Communications (publisher of THE NEW SOCIAL WORKER® magazine and THE NEW SOCIAL WORKER® ONLINE)
Harrisburg, PA 17110-0390
Advertising: To place a job listing, sponsor this newsletter, place a banner ad on our website, or advertise in THE NEW SOCIAL WORKER magazine, email lindagrobman@socialworker.com for rates and further information.
News: Please send brief social work-related news items to lindagrobman@socialworker.com for consideration.
PRIVACY
Your subscription email address will only be used to deliver this e-newsletter and to occasionally inform you of updates from its publisher. Your email address will not be given to anyone else or used for any other purpose as a result of your subscription to this newsletter.
Copyright 2019 White Hat Communications. All rights reserved. Permission is granted to forward this entire newsletter, with all information intact, by email to social work colleagues, students, and others interested in social work, for personal use only. You may also print out this newsletter for personal use. All other uses of this material require permission from the publisher at: lindagrobman@socialworker.com